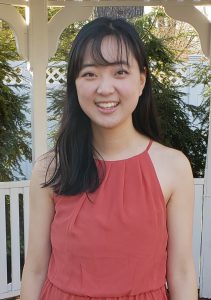 Rebekah Chung '18 has been selected as a 2018–19 Fulbright Student with with an English Teaching Assistantship award to Vietnam.
Through the award, she'll have the opportunity to teach English in a high school, college, or teacher's college in Vietnam. Housing and transportation will be covered, and she will also receive a stipend for her work. 
Chung will also represent the United States as a cultural ambassador while she is overseas, helping to enhance mutual understanding between Americans and the people in Vietnam. She also believes that having the ability to speak on the lived experiences of the adolescents she will teach there will empower her future Asian American students, and that she might become a role model for them. 
"I realized that as an Asian American amongst a majority of white teachers, I would have the unique privilege of bringing my experiences into the classroom," says the urban elementary education and psychology major.
Upon her return, Chung will remain at TCNJ for one more year to complete a master's degree through the urban education program. She hopes that her trip to Vietnam will be the first of many experiences teaching abroad during her journey to become a high school ESL teacher. 
As a Fulbright Student, she joins over 100,000 Fulbright U.S. Student Program alumni who have received grants since the program began in 1948. The Fulbright competition is administered at TCNJ through the Office of Competitive Post-Graduate Fellowships.
---
—Catherine Bialkowski '18