Kathryn "Kate" Foster, a New Jersey native, earned a bachelor's degree in geography and environmental engineering, a master's in city planning, and a doctorate in public and international affairs. She worked as a county planner in California and a college professor and administrator in Buffalo, spent two years as a Peace Corps volunteer in Swaziland, and for the past six years, she's been president of the University of Maine at Farmington. No wonder she refers to herself as an "unapologetic generalist."
Starting July 1, Foster can also call herself the 16th president of The College of New Jersey.
Foster's hiring was announced on March 27, following a nationwide search and a unanimous vote by the TCNJ Board of Trustees. Board chair Jorge Caballero says the search committee was especially impressed with Foster's understanding of the college's history. "We were looking for someone who had the vision to take us to the next level, and that's really what the committee found in Kate Foster," Caballero says.
Foster will succeed R. Barbara Gitenstein, who has every confidence that Foster will be successful at TCNJ.
"Kate has the right experience to prepare her for this role, having served as a chief executive officer in a state environment," says Gitenstein, who has spoken to her successor regularly to help ease the transition. "While experience matters a lot, even more important is Kate's deep appreciation for the culture and promise of TCNJ. She is going to be different from me, and that's a good thing for the college. The institution is much bigger than any one of us."
"What appealed to me was that this school's had an amazing evolution," Foster says of TCNJ. "It has academic rigor, and it's selective. And it's committed to the same values that I am committed to."
Like Gitenstein, Foster is an advocate for shared governance. F. Celeste Branham, vice president for student services at the University of Maine at Farmington, says Foster's leadership skills proved especially adept during planning initiatives. "Those processes really reflect the kind of leader she is — one who is highly consultative,
who wants feedback, who lets feedback inform how we proceed," Branham says. "This is a woman who is a visionary. She has brilliant ideas, but she does not impose her ideas by fiat."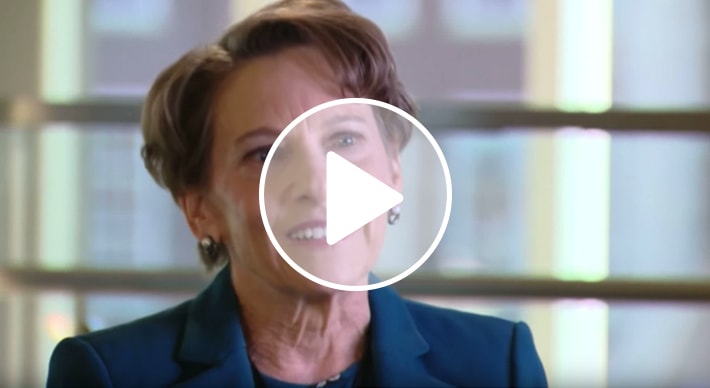 Meet President Kathryn A. Foster
Get to know TCNJ's 16th President and why she is excited to be part of our community.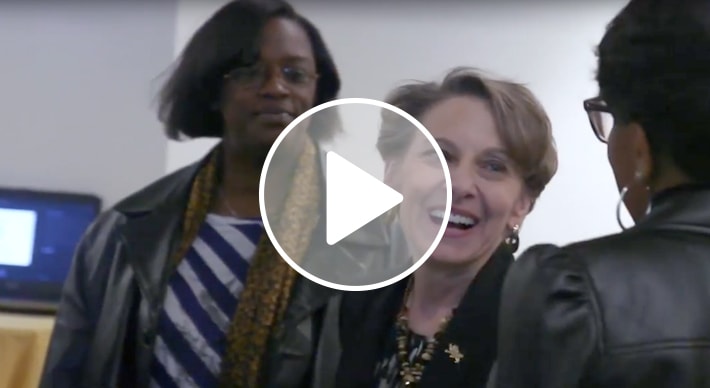 Dr. Kathryn A. Foster named TCNJ's 16th president on March 27, 2018
The TCNJ Board of Trustees voted unanimously on March 27 to appoint Dr. Kathryn A. Foster as the 16th president of The College of New Jersey.