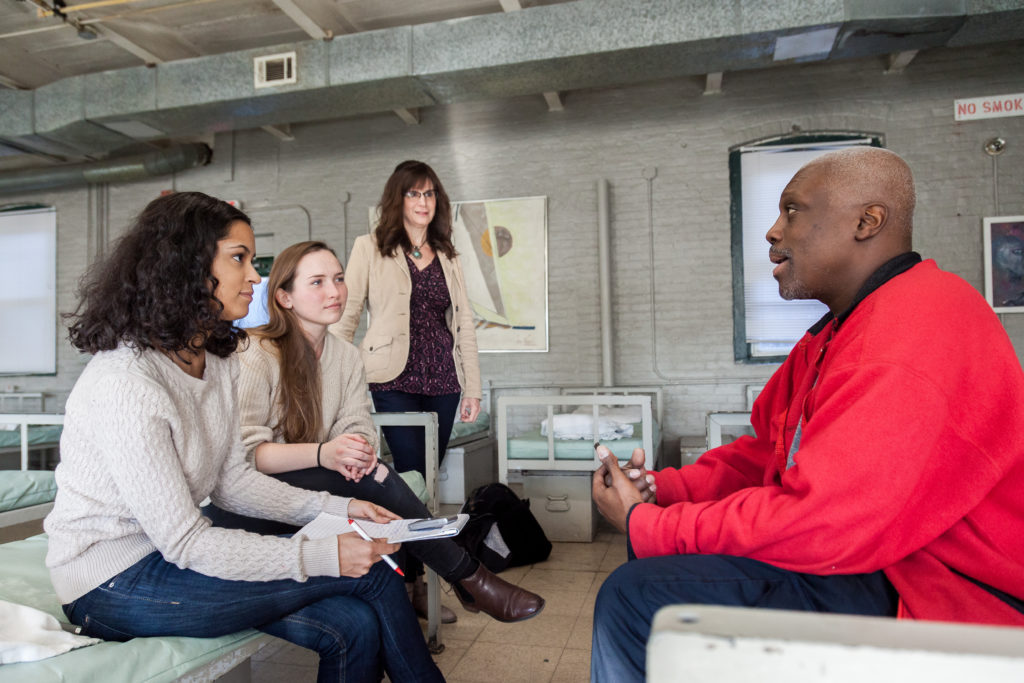 Emma Becker was one of a dozen students who conducted in-depth interviews with residents at the Rescue Mission of Trenton for a pilot class on homelessness taught by Rachel Adler in Fall 2017. "It was the very definition of experiential learning," said Becker, a political science major and rising junior from East Brunswick. "It was interesting to talk to them and hear their stories. It felt good to give them a voice."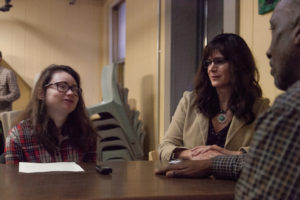 Texts included Pulitzer-Prize winning Evicted by Matthew Desmond and The Value of Homelessness by Craig Willse. But partnering with the community organization was key: "Community engaged learning is our mission at TCNJ," said Adler, an associate professor of anthropology. "We take undergraduate research seriously."
There were 52 interviews during the semester — each lasting up to an hour. In teams of two, students asked four open-ended questions and found common themes in many answers, such as histories of incarceration and health issues. The process helped make the abstract personal.
"It was incredibly eye opening," said Brynn Holbrook, a recent graduate from Virginia who majored in sociology and public health. It was the second research class Maxine Lopez took with Adler. "I wouldn't have been able to get this experience at a larger school," said the rising senior from Englewood, who majors in political science and sociology.
Aimee Maier, team care coordinator at the mission, said residents also appreciated the exercise. "It can be a traumatic experience to come into a shelter. It's really therapeutic for individuals to feel that they are heard," said Maier, noting the students — some of whom have returned to volunteer — were mature and respectful in chronicling the complicated stories.
The TCNJ group made presentations at an April meeting of the Society for Applied Anthropology in Philadelphia. Adler, who also is a nurse at New Jersey State Prison, hopes to teach the course again and finds the small state capital an ideal place to study larger social issues. "Homelessness is a national epidemic, but it has unique local manifestations," she said. "Trenton can teach us a great deal about patterns of urbanization in other U.S. cities."
---
—Patricia Alex