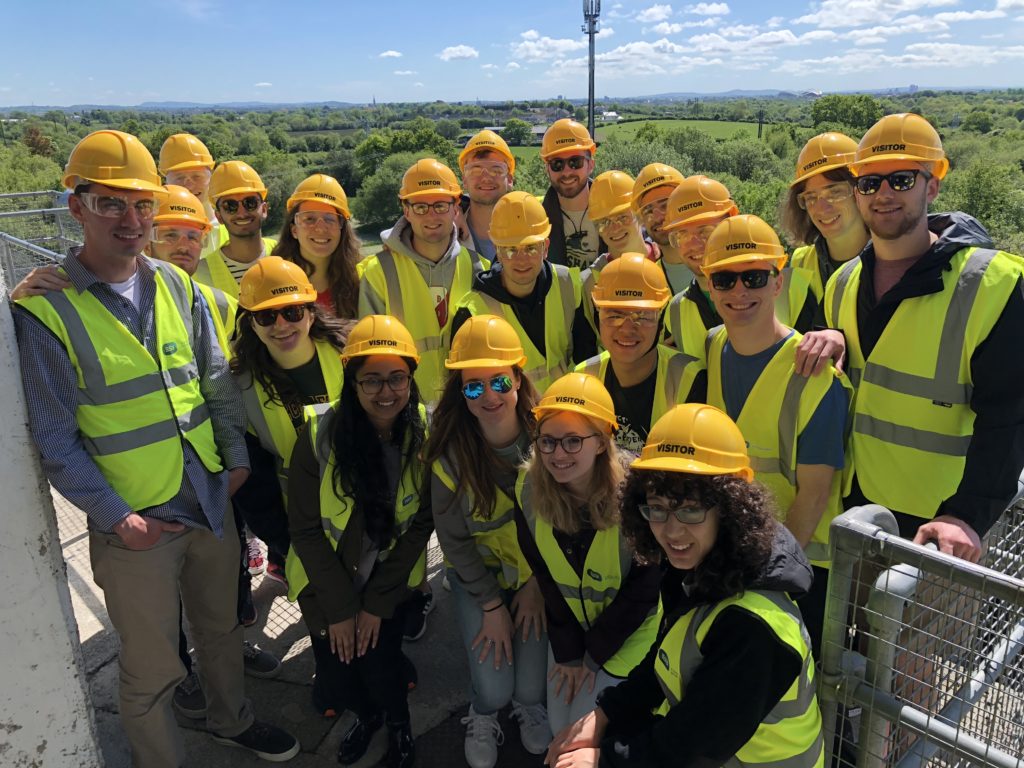 There were lectures on turbine technology, discussions on recycling coal ash and trips to solar and wind farms – not to mention cathedrals and distilleries – during this summer's two-week trip to Ireland and Portugal that was the centerpiece of the School of Engineering's Sustainability Europe course.
"We learned a lot but there was still time to see the cultural sights," said Brian Rennie '20 who is majoring in civil engineering. "It was a great experience overall."
Rennie was one of 21 students who joined Anthony Deese, associate professor of computer and electrical engineering, for a week each in Dublin and Lisbon. It was Deese's fourth time teaching the course abroad.
"The whole idea in going to Europe is to look at a different mindset. They're farther ahead in sustainability," said Deese, explaining that Europe generally invests more and has widespread buy-in on sustainability efforts. "It definitely made me more hopeful that our country could progress toward sustainability," said civil engineering major Rosemary Nivar '19.
Most of the students on the trip were engineering majors, but the class is open to all. Topics included renewable energy, water processing, sustainable building practices, and the social and political contexts of environmentalism. Students were required to complete readings before leaving and a design project after returning. While in Europe, morning lectures generally were followed by afternoon trips.
Among other sights, the class toured an eco-village and windfarm in Ireland and the headquarters of Portugal's preeminent energy provider and that country's Alqueva Dam, which created the largest reservoir in Europe.
"Going on this trip definitely gave me new perspectives. Rather than being in a classroom and getting your mind bogged down in numbers and math, the site visits gave us the opportunity to see everything put to work," said civil engineering major Justyn Delli Veneri '20.
The group got a respite from the technical side of things with city tours – including the Guinness storehouse and Jameson distillery in Ireland – and group dinners, notably featuring the renowned seafood-rich cuisine in Portugal. "It was a great group, very cohesive," said Deese.
---
—Patricia Alex