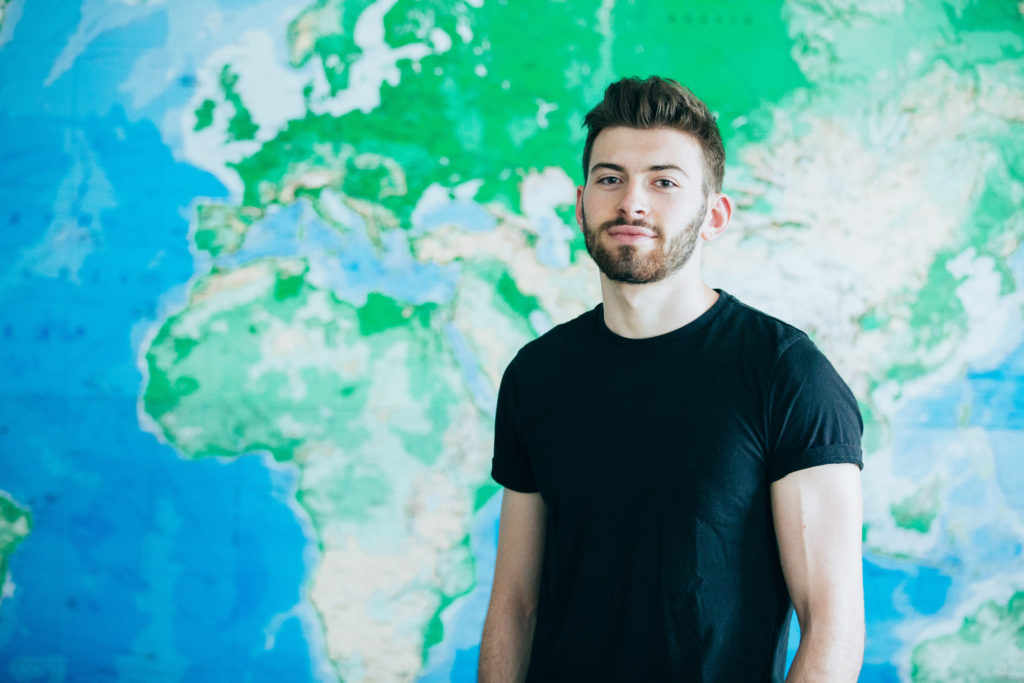 When Caleb Septoff '21 signed up for Karen Becker's First Seminar Program course about the global refugee crisis, he had no idea it would take him across the globe to Kenya.
"I really enjoyed the class, and was always in Dr. Becker's office hours talking with her," says the international studies major. So when his planned study abroad trip to Jordan fell through, Becker was one of the first he told — and the first to offer a backup plan.
"I connected him with a friend who runs two schools outside of Nairobi in a town called Machakos," says Becker, associate professor of marketing and interdisciplinary business. From their time spent together in class and in office hours Becker knew that Septoff's passion, humility, and interest in people would make him the perfect fit for this opportunity.
Septoff had done a decent amount of traveling, but had never been to Africa. He was in.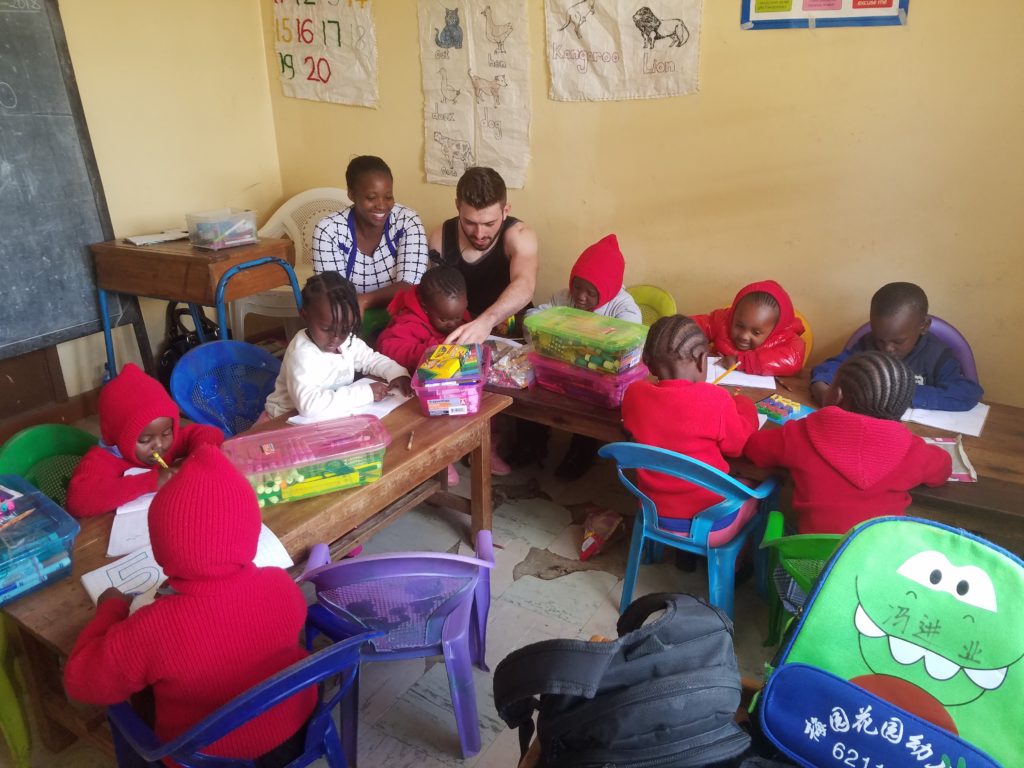 For six weeks over the summer, he taught English to kids in grades four through eight. During the 30-minute classes, he would read stories with the students, then quiz them on their comprehension and grammar. He also brought with him supplies collected at TCNJ and from the community, including funds for a computer and Wi-Fi for the small school.
"It was a real School of Business effort in terms of collecting supplies," says Becker. "We sent Caleb with two big bags of school supplies, basic first aid kits, and money to buy soccer balls — all donated by students and faculty."
But Septoff says he was the one who really benefited. In addition to gaining confidence by being the sole American traveler on this mission and immersing himself in an entirely new culture, he was also humbled by the experience. "Despite not having reliable plumbing, water, or electricity, everyone I met was so happy," he says. "It made me think about how I find my own happiness."
Up next for Septoff is more travel. With his sights set on a career in diplomacy or humanitarian aid, he's interested in seeing even more of the world.
"This was a tiny window into what it would be like to live in a new place and be out there with the people," he says. "But it started with my connections at TCNJ. Just getting to know your professors is so important. I would never have had this opportunity if Dr. Becker didn't know I was interested."
---
—Melissa Kvidahl Reilly