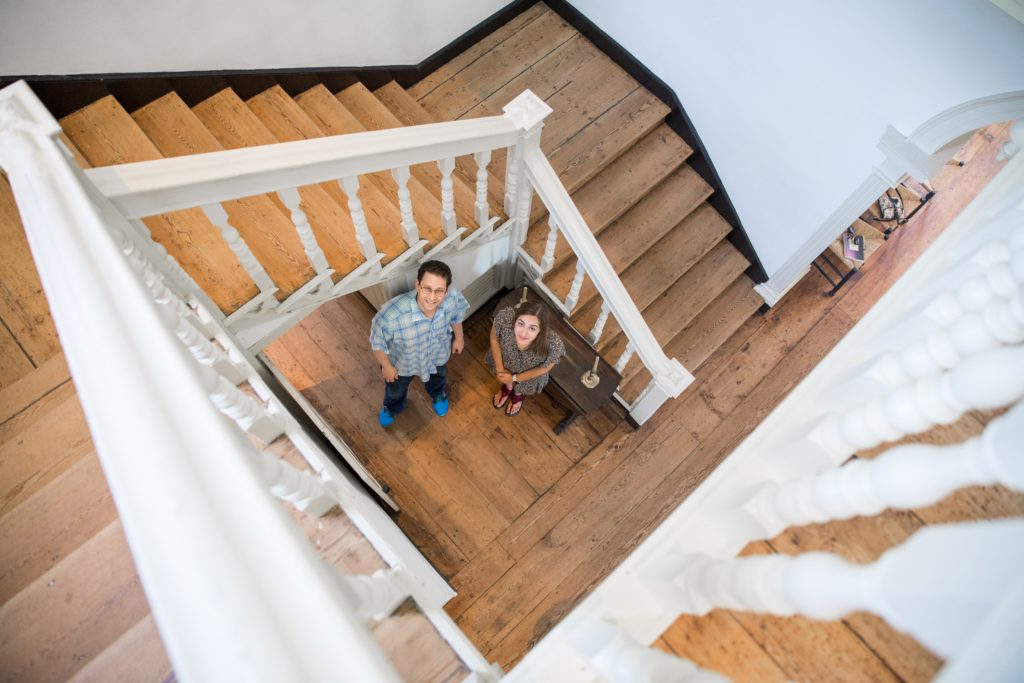 As Francesca Paldino '19 probed the history of the William Trent House as part of TCNJ's Mentored Undergraduate Summer Experience, her research made clear that the "country estate" of Trenton's founder had, in fact, been a slave plantation.
Craig Hollander, associate professor of history and Paldino's faculty mentor says her findings are illustrative of the North's often-downplayed involvement in slavery. The land later was parceled off to create the core of the state's capital.
"New Jersey state government is located on a former plantation — that's the big takeaway," Hollander says.
During her research, Paldino combed through periodicals, books, and other records about the life and times of the house on Market Street in Trenton, which dates to 1719 and was home to three early governors including Rodman M. Price, who signed the legislation in February 1855 to establish the New Jersey State Normal School (now The College of New Jersey).
"It was a great lens to look at New Jersey throughout time," says Paldino, who is discussing her research this fall on campus and in a talk at the William Trent House Museum. She and Hollander have applied to present a conference paper at the McNeil Center for Early American Studies in Philadelphia.
The pair focus on the early history, but Paldino also compiled topics for future TCNJ students to research as the museum widens its mission beyond Trent's story to explore the 300-year-old site's place in the "broad sweep of history in Trenton and the country," says Sam Stevens, treasurer of the museum board.
Stevens, who initially reached out to TCNJ for the research help, sees this as the start of a beautiful friendship. "From our perspective, we would like to have an ongoing relationship [with TCNJ] and more information to share with the public," he says.
"I gathered so much information during my research, but I only scratched the surface. Now I leave it in the hands of future students," says Paldino, a history major who has her sights set on graduate school.
She lauded Hollander as a mentor and scholar. "A lot of undergraduates wouldn't have this type of research under their belt. It sets TCNJ apart — the faculty is really invested in working with students to do primary source research."
---
—Patricia Alex