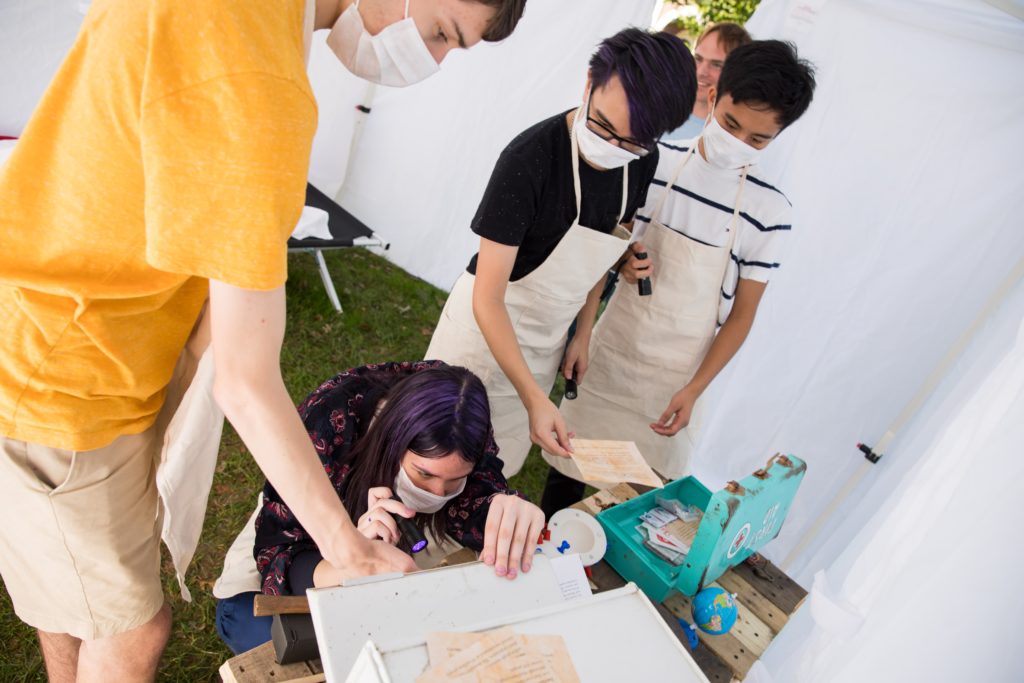 Inside a simple white tent propped up outside the Science Complex, four students garbed in aprons and medical masks pored through pamphlets, drawers, and chests to find a Spanish flu antidote and save a patient who lay on a slim cot. The patient, played by public health major Alana Adams '20, needed the vaccine, but the real doctor, John Kuiphoff, was out. They had five minutes to save her.
Then one of the students found the first clue: "The key to curing the Spanish flu lies within the molecule."
That led one student to cut open a 3-D-printed molecule, which hid in the clutter of the doctor's tools. Inside was a key to a drawer. Eventually, they found a UV flashlight and shined it in the back of a safe. The light revealed the doctor's formula. They mixed colored waters in a test tube and called him back.
Kuiphoff returned and congratulated the team. They won the escape room! Too bad the patient died. As Kuiphoff informed the group, though doctors tried, there was no real cure. Spanish flu killed three to five percent of the world's population exactly 100 years ago, according to the U.S. Census. Eventually, the deadly disease mutated and died off.
"Escape the Epidemic!" was one of several projects and lectures held at TCNJ in September and October in a series called "Plague, Progress, and Prevention: 100 Years after the 'Spanish' Flu Changed the World."
New York Times writer and best-selling author Gina Kolata gave a keynote lecture in the Education Building on Tuesday, Sept. 25, and students and faculty put together exhibits and projects, like the escape room, to educate students about the deadly virus and the need for a flu shot.
"We tell people to get flu shots and about what happened a 100 years ago," says Adams. "I learned in my public health classes that we're actually due for another epidemic soon."
The escape room was designed and constructed by Kuiphoff, associate professor of interactive multimedia, and students, many from his digital fabrication class. The room was held four times in late September and early October and according to Kuiphoff, about 50 percent of participants made it to the end. But just like 100 years ago, it was out of their hands.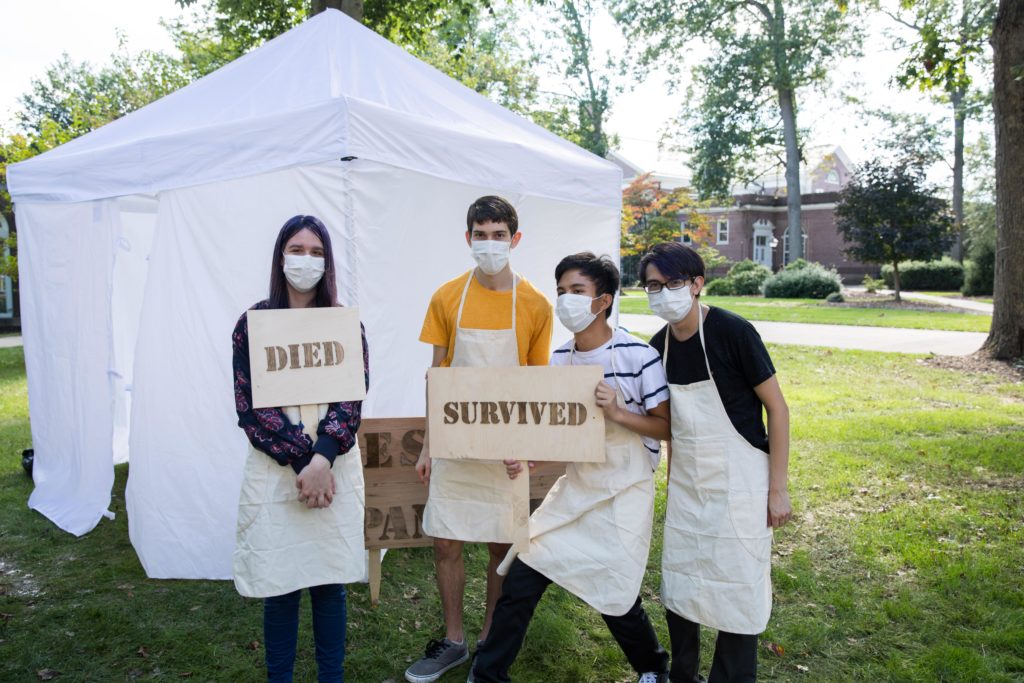 ---
—Connor Smith '18