TCNJ received a grant of $375,000 from the Substance Abuse and Mental Health Services Administration to create a local Youth Mental Health First Aid project in collaboration with a variety of community partners in Trenton and Ewing.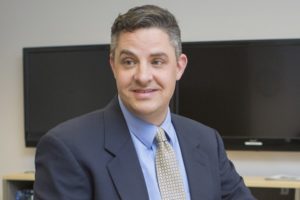 The project will raise awareness and provide training and referral education across a number of constituencies to build the capacity of adults working with area youth to appropriately detect and respond to mental health issues. Additionally, it will expand the integration of prevention services provided by agencies serving youth and their families in Mercer County.
"This grant is a win for TCNJ and the community," said Stuart Roe, project director and chair of TCNJ's Department of Counselor Education. "It will allow us to saturate the community with trained mental health first aid providers, develop connections with social service agencies around the city of Trenton, and better prepare our students to address mental health issues in their personal and professional lives."
The project will include training sessions for over 1,800 individuals. It also will serve as a clearinghouse for the mobilization of 20 certified YMHFA trainers, assist with logistical details, provide financial support, and develop recruitment plans to ensure project goals and objectives are met.
---
—Luke Sacks