On Friday, October 26, TCNJ unveiled a new exhibit entitled "Our Trenton Roots" in the lobby of Trenton Hall.
The display, which explores the history of the college from its beginning in the city of Trenton until present day, was conceived, designed, written, and fabricated by TCNJ students and faculty from the history and interactive multimedia departments.
"Our Trenton Roots" is one of several recommendations from the TCNJ Advisory Commission on Social Justice, which aims to increase the awareness of, and engagement with, the cities of Trenton and Ewing among TCNJ students.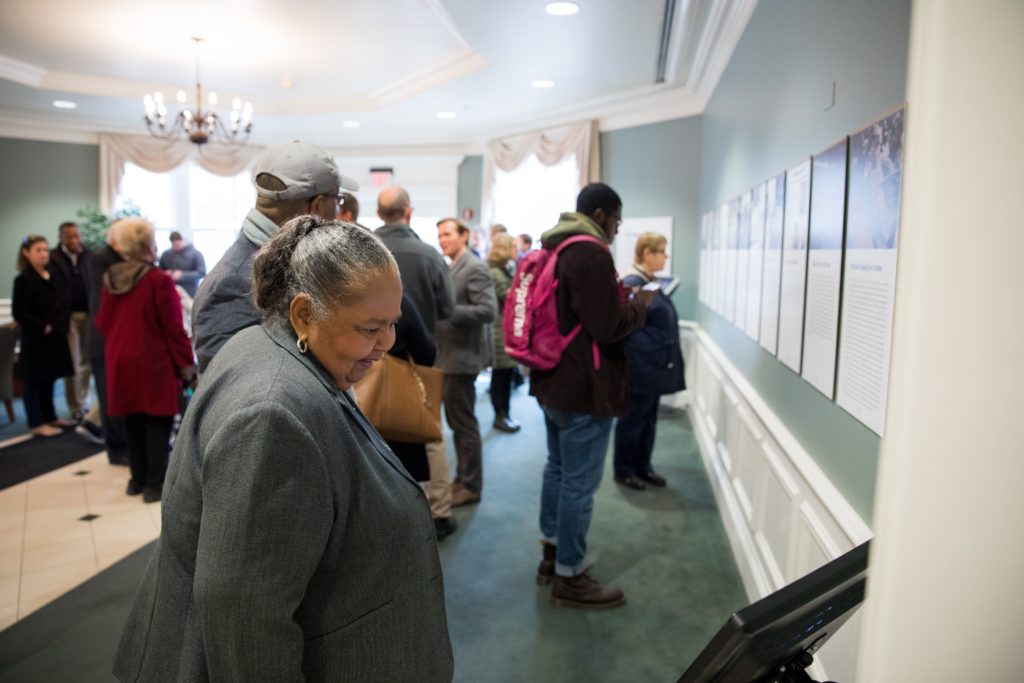 "This project will give our campus community a deeper sense of the college's history and institutional identity, which can be traced back to its first home in Trenton," said TCNJ President Kathryn A. Foster. "I encourage everyone to experience the exhibit and continue to engage in open and honest discussion of TCNJ's past, present, and future."
Dan Spinelli '18 was among the group of students and their faculty mentors who researched and assembled the exhibit during the spring 2018 semester.
"It was an amazing experience to get to work one-on-one with professors not just in a classroom-type setting, but also in a research-type environment," he said, adding how meaningful it was for him and his peers to work alongside PhD-holding faculty members and feel as if they were equals. "As a student, it was an experience like no other."
The exhibit, which will be periodically updated by members of the campus community, includes a series of informational panels, historical photos, and an interactive touchscreen kiosk focusing on the history of TCNJ and its relationship to Trenton. It also includes vintage video of the college combined with audio from a lecture given by Roscoe West, who served as President of the college from 1930-1957.
---
—Luke Sacks