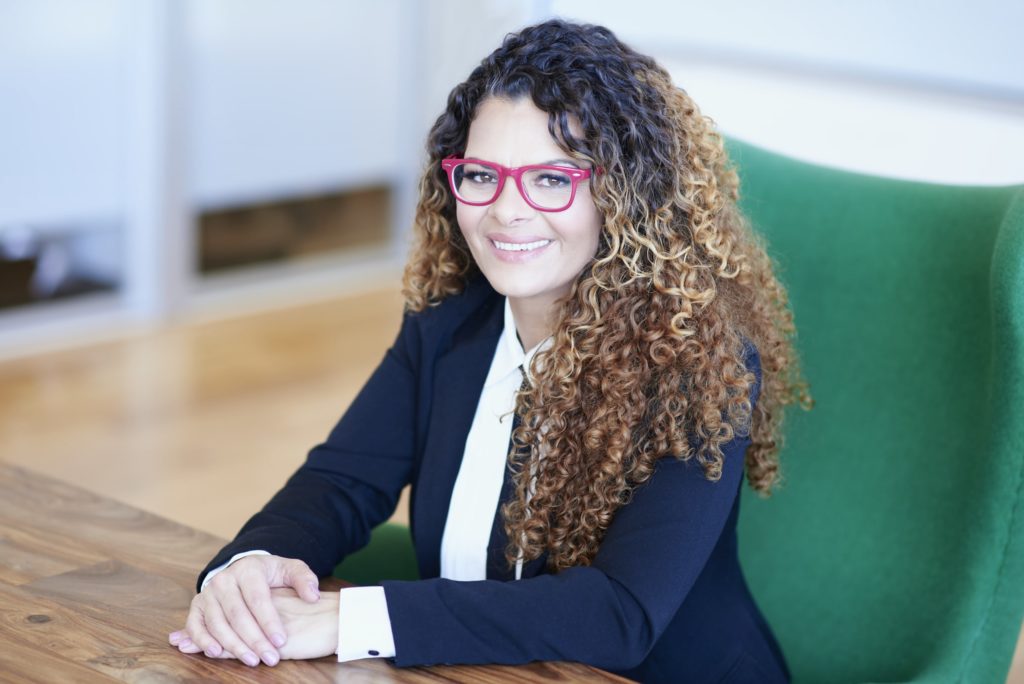 Sylvia Mazzula '98 MA '02, associate professor of psychology at John Jay College of Criminal Justice and an award-winning mental health researcher, returned to her alma mater on October 30 in honor of Hispanic Heritage Month to urge students to seek greatness. The key to achieving that excellence, she says, is finding connections so that the places where we live feel like home.
But, having been an immigrant, a first-generation college student, and one of only a small percentage nationwide of professors who are Latina, Mazzula understands well that "we can't make a home when we feel like an outsider." Mazzula says people from marginalized backgrounds experience microaggressions — verbal or nonverbal slights that may make a person or group feel as if they are "less than" — every day. And research shows that there is real trauma associated with those experiences.
"People always told me how beautiful I looked when I straightened my hair," she says. "But the message there was that there was something about my natural hair that was bad."
An expert in the issues of equality and inclusion, Mazzula believes the solution is to create spaces and models that are home for all identities. Here's how we can start to do that:
            Embrace your roots. Mazzula came to the U.S. from Uruguay with her family when she was 9 years old. When she spoke her native language here, she was ridiculed. Embarrassed, she stopped speaking Spanish outside of her home. She now knows that was a mistake. "Life is about finding your way through obstacles so that they become your triumphs," she says. "Be proud and unapologetic of those obstacles."
            Create your own table. Problems can be fixed if we have diverse opinions at the table. But you don't have to be invited to a table to make change she says. Less than 4 percent of all professors in the country are Latina. To ensure that they had a home in academia, Mazzula created the Latina Researchers Network to support Latina doctorate level professors.
            Share your story, even when uncomfortable. "There's a stranger who will be inspired by your journey," she says. "When I wear my big curls, my high heels, it changes things for my students. Latinas, women, and blacks see themselves in me and they get a sense of belonging."
---
—Kara Pothier MAT '08