Juda Bennett doesn't remember how long the walks lasted. In the 1970s, when the English professor was a younger man, he lived in a commune in Ithaca, New York. He would often commute the 13 miles to work at a downtown vegetarian restaurant by foot.
"I didn't do that a couple times; I didn't even do it a couple dozen times — I did it a lot," he says.
After that, there were longer roadside walks as he sought rides on a trip across the country, traveling from Virginia to Michigan to Iowa. Walking was a meditation, a time to be alone with his thoughts and the planet he inhabited.
That connection is at the heart of "Walking in the Anthropocene," a new course he is teaching this semester as a First Seminar Program for freshmen.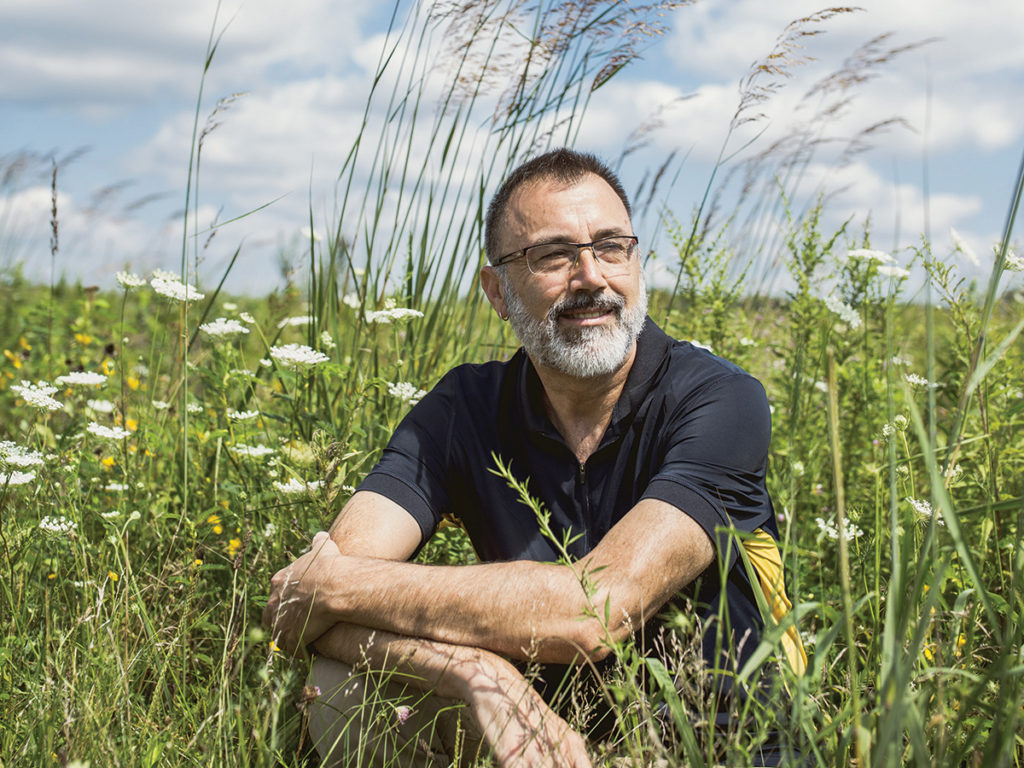 Bennett, who has taught at TCNJ for 21 years, often told his friends that he couldn't read all he wanted to because he had to stay up-to-date in his field. But FSPs give faculty the opportunity to teach outside of their expertise and focus on a special interest. Intent on building a class and readying a syllabus, he started reading about Buddhism and walking. He read famed naturalist John Muir and Jon Krakauer's Into the Wild. Then Bill Bryson's A Walk in the Woods: Rediscovering America on the Appalachian Trail.
As he expanded his reading list, he found his protagonists were increasingly facing man-made challenges in their journeys.
"I got to a point where I was reading, and people were no longer walking into the woods and just looking at the beauty of nature," he says. "Instead, they would be on these walking ventures, and they would say, 'That mountain no longer exists because of mountaintop coal mining.'"
It turned Bennett to realism, reading about humanity's impact. Then, there was a deeper dive into cli-fi, a kind of science fiction dedicated to apocalyptic depictions of environmental disasters.
Then, the two roads merged under the course title to focus on the Anthropocene — what some call the current geologic age, defined by drastic, man-made changes to the environment.
"I wanted to find the right books that would provide just enough of the grounding spiritual journey of walking as a meditative, exploring process — and just enough text that pushed my students to ask, 'Yeah, but what is happening to this world we're walking through?'"
Some of Bennett's goals for the students are humble and traditional: Become critical readers. Improve your composition. Learn how to edit yourself. "Then I'm hoping that the books will send them on their own journeys," says Bennett.
---
—Dan Morrell, senior associate director of Harvard Business School Alumni Bulletin.