TCNJ Lions and supporters of the college displayed their pride on November 1, 2018 as 2,098 alumni, students, faculty, staff, and friends came together to raise $322,105 in just 24 hours as part of the college's 4th annual Day of Giving.
This year's totals top the 1,471 donors and $283,938 raised last year.
Included among the highlights:
·      848 donors were alumni.
·      The largest number of donors (50) came from the class of 2018.
·      Gifts ranged in size from $1 to $20,000.
·      $92,000 in challenge gifts were made.
·      The project with the largest number of donors was Athletics with 637 donors,
·      82 percent of gifts were made online.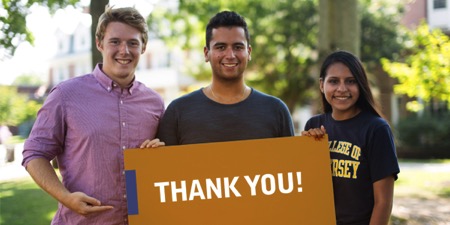 ---