Say hi to Alexander Mirabella '19. He's a business management major, and a part of TCNJ wrestling's second place team win at the NCAA Division III Mideast Regional on Sunday, Feb. 24. Time to get up close and see how he got here.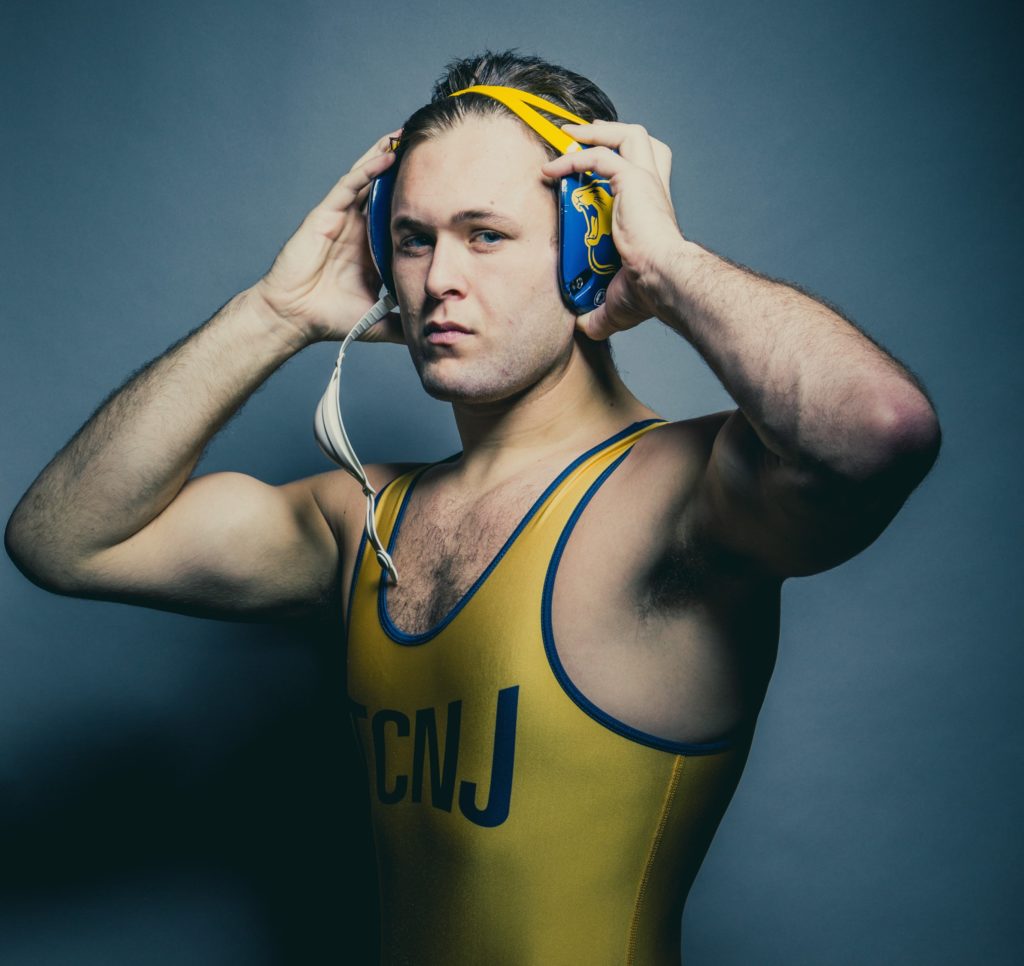 > I grew up in Fanwood, New Jersey and there were two big sports: football and wrestling. I did both all through high school.
> I thought I might play football in college. But my senior year of high school, I was at the state championships for wrestling in Atlantic City and it was a crossroads for me. It was supposed to be my last match. I wasn't ready to give it up. I felt sick that I wouldn't wrestle again.
> Wrestling in college was an unexpected challenge. TCNJ has had a historically good program since the '80s and I came here and was just surrounded by wrestlers who were all on top of their game. I tried to elevate my skill level, tried to find a way to make myself stand out. I've done pretty well. I went to the regional tournament my freshman and junior years.
> It's never easy to make weight. It's one of the more daunting tasks that comes with wrestling. I'm in the 197-pound weight class. Next class up is heavyweight and goes up to 285 pounds, so I don't want to have to wrestle in that class. Those are big guys. You want to wrestle where you're comfortable, but also where competitive.
> The best part of the sport is getting your hand raised by the official. It means you won the match and beat someone at what you love to do. It's the greatest feeling as an athlete.
> Wrestling is one of those sports that doesn't have much of a professional presence. It's not widely recognized or understood. But the wrestling community is one of the strongest in sports because it is a difficult sport. There's a supportive community built in.
> I want to impact the next generation of wrestlers. I've never had a bad coach — all were such positive influences in my life. I would love to coach younger kids and help mold them into better wrestlers. Plus, it will help keep me connected to the sport.
> I'm a business management major and I am really interested in politics. My father is a freeholder in Union County, so I was around politics all my life. This past summer I had an internship at the State House in Trenton. I worked in the Senate majority office. I read bills, and boiled down the details.
> In the next couple of years, I would like to run for township council in Fanwood and then work my way up to higher offices like freeholder someday like my father. I want to do good for people. Want to try to be part of a solution.
---
—as told to Kara Pothier in the winter 2019 issue of TCNJ Magazine