Business major Sarah Sleiman '19 got hooked on robotics competitions in high school, so when she came to TCNJ she geared her entrepreneurial spirit toward creating a company that would introduce grade school students to the STEM field in a fun and creative way.
Now, she's the CEO of Code the Future, her own company that teaches students in grades 2–8 how to code robots, self-driving cars, and even songs. To top it off, she and her business partner Pulkit Gupta '19 won the $30,000 top prize in the 2019 Mayo Business Plan Competition — a win, and a business plan, that was four years in the making.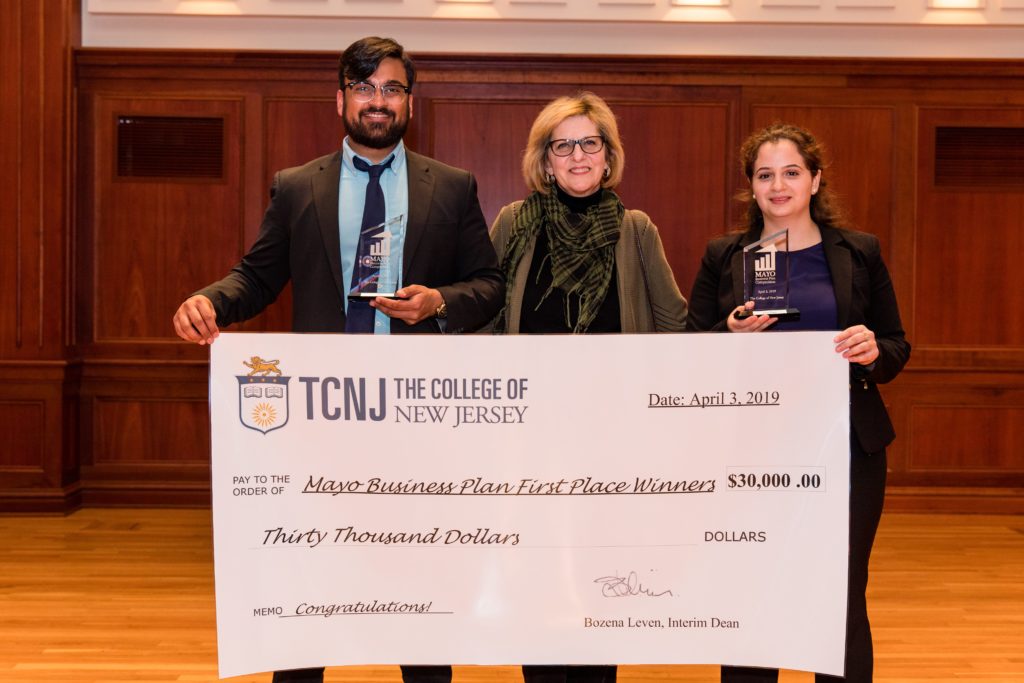 Sleiman says Code the Future wouldn't have been as successful without an amazing team full of drive and dedication and, most importantly, resilience. The team, who has been together since freshmen year, took third place in the 2016 Mayo competition. "After we got third place," Sleiman says, "I went to my room and cried because we worked so hard and we were so set on getting first place that it felt like losing."
But that disappointment didn't last long. They used the third place prize money, and the experience, to build a better business. Throughout their four years at TCNJ, both Sleiman and Gupta have gleaned plenty of wisdom through their blood, sweat, and tears.
"If you're resilient," she says, "and you keep learning from your mistakes, that's what makes you successful," says Sleiman.
Gupta, an accounting major and the CTO of Code the Future, shares that view.
"You always think about what else you could be doing with your time, but then you realize that you want to do this. You're making something from scratch, which is awesome."
And, they've accumulated some key insights for future MBPC hopefuls as a result.
"Pick your team members wisely," Sleiman says. "Make sure your strengths complement each other.
And both Sleiman and Pulkit emphasize the importance of reaching out to professors and coaches on campus — they say the staff in the Small Business Development Center housed at TCNJ were instrumental in their success, even encouraging them to enter the competition in the first place.
"I gave it a shot and somehow here I am three years later with a company and a whole team," Sleiman says.
Code the Future plans to use the prize money to increase marketing and sales, and to research integrating newer technologies like machine learning, AI, and virtual reality into their programming.
---
—  Steve Neumann