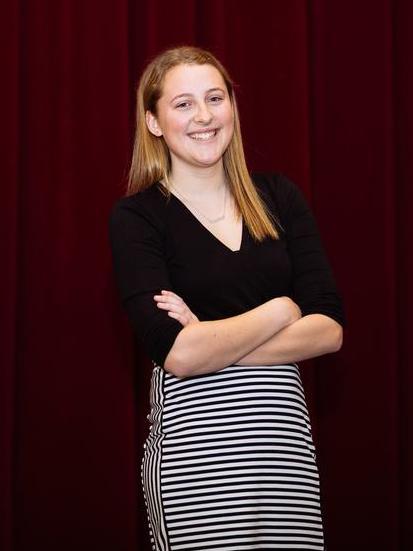 Kelsey Ballard '21 turned her passions into a paycheck when she was hired as the Government Relations Intern by the Broadway League in New York.
Ballard, a political science major and Spanish minor in TCNJ's Honors Program, started her internship application process like many other students — with a Google search. "I googled 'Broadway internship,' and the league's website was one of the first ones that popped up," she says.
The Broadway League is the national trade association for the Broadway industry. The league is most famous for its annual presentation of the Tony Awards, but it is also responsible for overseeing government relations for the Broadway industry.
"I work with the government relations team to research legislative issues that could potentially impact the industry. I then take that information to the legislative council to keep our members up to date," Ballard explained.
She's currently working with the team to schedule meetings for Advocacy Day, when Broadway League members will travel to Washington, D.C. to meet with representatives about issues affecting the theater industry. The league works with members of Congress to address issues such as the exclusion of the live entertainment industry from small business tax cut legislation.
Ballard says the skills she developed in her political sciences classes prepared her for the work. "I'm currently taking a class about lobbying and advocacy and that's been helpful because I'm directly applying the concepts from that class to my internship," she says.
At first, Ballard was hesitant to apply for the position. "I knew it would be competitive, and I was nervous because I had never worked an office job," she says, "But I also knew that I would never be able to find another opportunity to combine two passions of mine, so I decided to take a chance."
She recommends other students do the same. "There's always something to be gained
from submitting a resume and going in for an interview. Even if you don't get the job, you've still learned about the application and interview processes," she says.
And taking risks comes with perks. Ballard has gotten to see some of the magic behind the curtain. "The dress Glinda wears at the beginning of Wicked is machine washable," she revealed, "and the staff at Waitress bakes a pie in the lobby before every show so the theater smells like the restaurant where the show takes place."
---
—Sarah Voorhees '20