Brian Ford '19 was admitted to the Taiwan-United States Sister Relations Alliance's Global Ambassador Program, where he'll represent the state of New Jersey and the country at National Cheng Kung University in summer 2019. 
Through a competitive selection process, the TUSA ambassador scholarship awards provide U.S. students the opportunity to study Mandarin Chinese and immerse themselves in Taiwanese culture for eight weeks during the summer. The scholarship will cover tuition, dormitory fees, and off-campus excursions.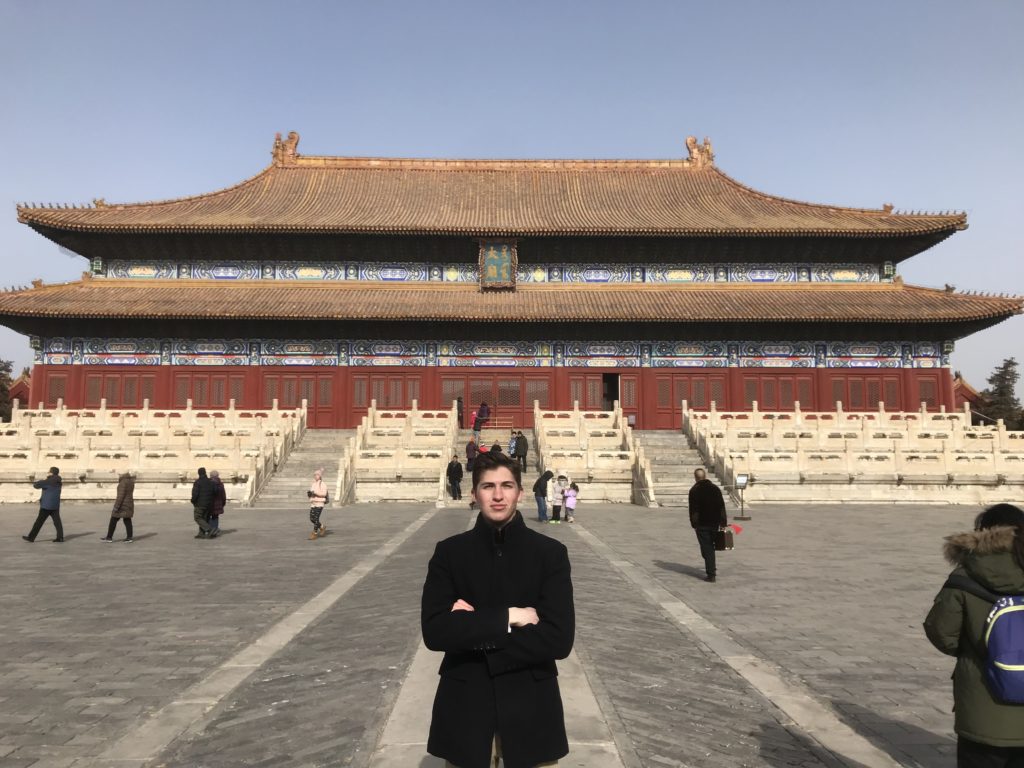 Ford, a finance major and Chinese minor, is currently studying abroad at Peking University in Beijing where he will receive a certificate in Chinese Language.
Ford says he's been enchanted by the Chinese language since he was young. "My interest in Chinese was sparked in middle school by a great teacher, then I continued to study the language throughout high school and into college," he explained.
TCNJ fueled Ford's interest in Chinese language and culture, affording him the opportunity to study Chinese calligraphy and philosophy, rock and roll in post-Mao China, and global kungfu cinema. 
Ford's passion for the Chinese language is rivaled only by his passion for business. "Although I enjoyed studying plenty of other subjects growing up, from computer science and math to psychology, I've always had a strong interest in business. My dad is self-employed and my mom has plenty of experience in sales and negotiations, so it felt natural for me to pursue a business major," he says.
After graduation, Ford intends to join KYBORA as an international finance analyst.
---
— Sarah Voorhees '20