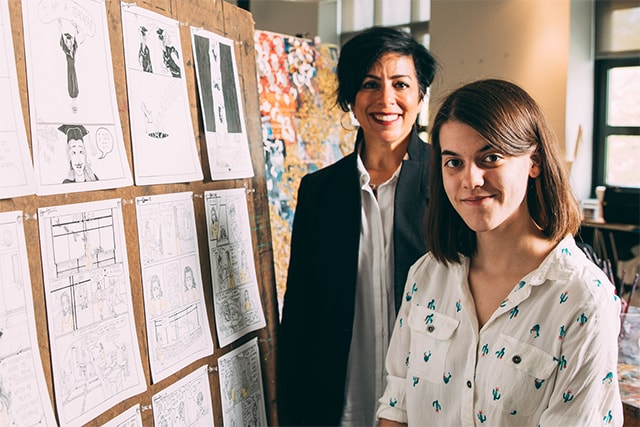 When Tabitha Dell'Angelo launched TCNJ's urban education program in 2009, the goal was to produce capable teachers for underserved kids.
Six years later when she began to evaluate the program's success, she visited alumni in their classrooms and asked about their experiences since leaving the college.
Her research confirmed that being a teacher — especially in a high-needs area — isn't an easy gig. With large class sizes, a standardized curriculum, and pressure from administration, the system can be oppressive. Her results showed that 50 percent of teachers leave the profession within five years, and 16 percent change schools.
"I wanted to make changes to TCNJ's program based on these interviews, but I also wanted to inform the bigger discussion," Dell'Angelo says. "Teachers enter the workforce wanting to change the world, but they're surprised by the pressures they're up against."
When the time came to publish her findings, Dell'Angelo wanted to present them in a way that both educated and entertained her audience. She initially considered theater, but ultimately chose a more unexpected medium: comics.
Cue visual arts major Maria DeGenova '20. After meeting by chance in an Introduction to Theater class, the pair worked together to begin visualizing Dell'Angelo's research in drawings, starting with "Down the Rabbit Hole," a comic that focuses on the transition from a teacher education program to the classroom.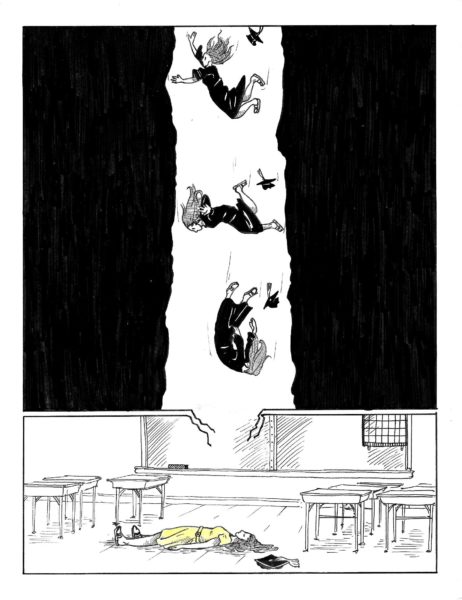 DeGenova says that working on such a big project required a learning curve, with everything from time management to establishing communication to meeting deadlines, but that she's now better prepared for other jobs in the future. And she has a professional byline to add to her portfolio, as "Down the Rabbit Hole" was recently accepted for publication in the Journal of Critical Education Policy Studies.
Along with improving TCNJ's program, Dell'Angelo hopes school administrators who read their work will think about how they can better support new teachers — and she also hopes it will help future educators be more prepared for the realities of their new careers.
"We want students graduating from our programs to be ready for what's coming so they can say, 'I know how I'm going to handle this,'" says Dell'Angelo.
---
— Kelley Freund