The College of New Jersey Alumni Association honored four distinguished alumni who have gone above and beyond in service, leadership, philanthropic efforts, and career advancements. The TCNJ Alumni Association presented the following awards at the Lions Pride Lunch at Alumni Weekend on May 4, 2019:
Shawn Rogers '93 | Alumni Citation Award – Considered to be the premier award of the TCNJ Alumni Association, this award is presented to an individual who has maintained contact with the college — having graduated at least 15 years prior — and has been exceptionally successful in his/her career.
Liam Gallagher '08 | Distinguished Service Award – This recognition is given to an individual who has provided immense support and service to the TCNJ community.
Jodi O'Donnell-Ames '88 | Humanitarian Award – This award is given to an individual who has demonstrated exceptional concern and dedication to the well-being of others through philanthropic projects.
Kelsey F. VanGelder '11 | Young Alumni Award – This award is given to an individual who has graduated within the last 10 years and has shown exceptional career success, dedication to the college, and/or concern for human welfare.
Want to nominate a great alum for the 2020 awards? Award descriptions and nomination forms are available online now!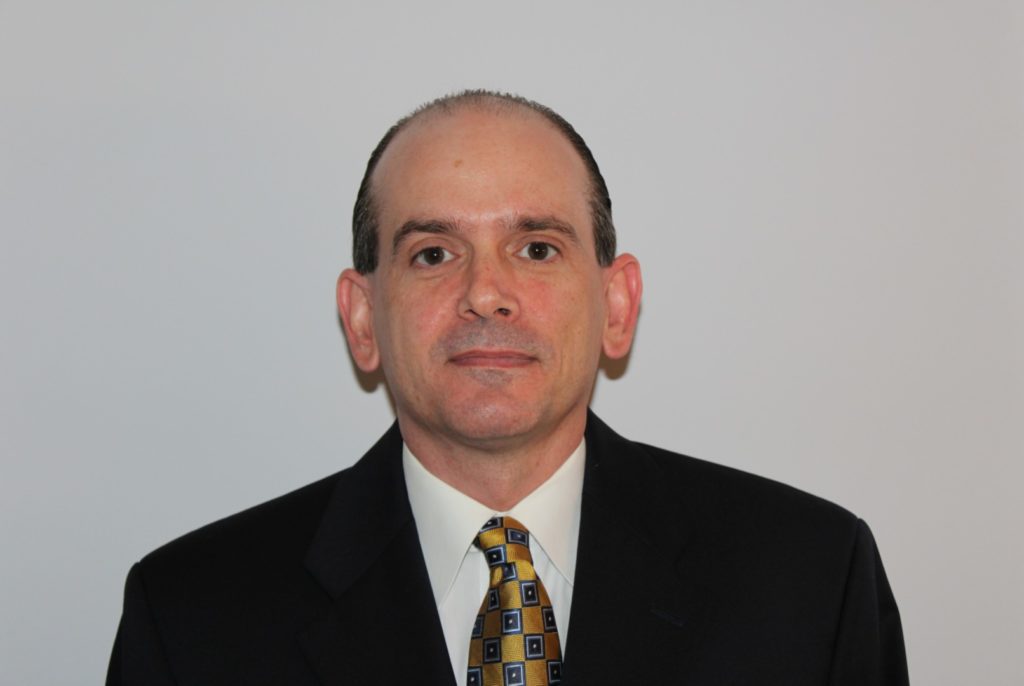 Shawn Rogers graduated summa cum laude from TCNJ with a BS in accounting. He had been the recipient of the TCNJ Juan Manuel Menocal Award for Outstanding Promise in Accounting and Taxation as well as the Feliciana Villalon Menocal Award for Outstanding Research in Accounting. Upon graduation, he began his career at Ernst and Young and was the first TCNJ alumnus to become a partner there. In addition, Rogers worked with the TCNJ School of Business to implement an EY Audit Lab that allows students to use advanced audit software and work with real-time data. He is currently the EY Campus Coordinating Partner for TCNJ and serves on the TCNJ Foundation Board of Directors as well as the Audit Committee.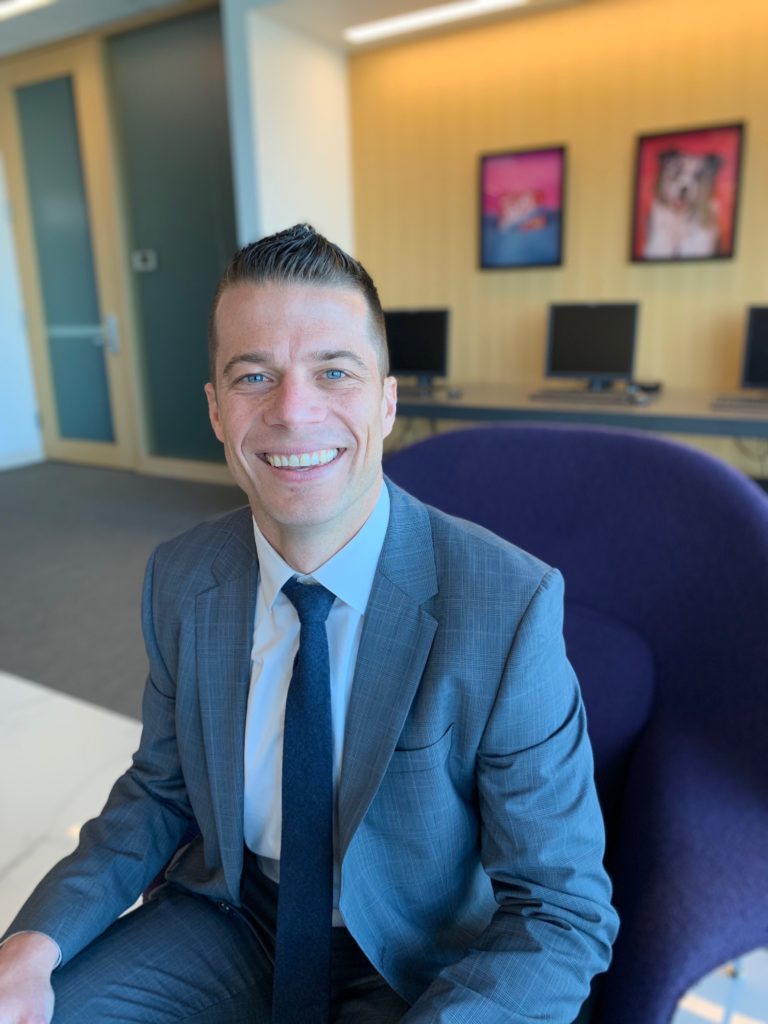 Having been the captain of the TCNJ swim team during his time at the College, Liam Gallagher has continued to maintain a close relationship with the TCNJ swimming community. He is the co-founder and vice president of Meters for Mike, an organization founded for his fellow teammate Michael Heaney who suffered a traumatic brain injury in 2011. The organization has raised upwards of $150,000 to support those suffering from traumatic brain injuries. Currently, Liam is the vice president of the Goldman Sach Real Estate division, where he is the global lead for the firm's environmental projects. He oversees the annual auditing of the environmental management system, ensuring that the company is reducing its environmental footprint. He also developed a strategy to remove all single-use plastic and paper cups from the global office footprint, removing 250 tons of waste from the global office footprint.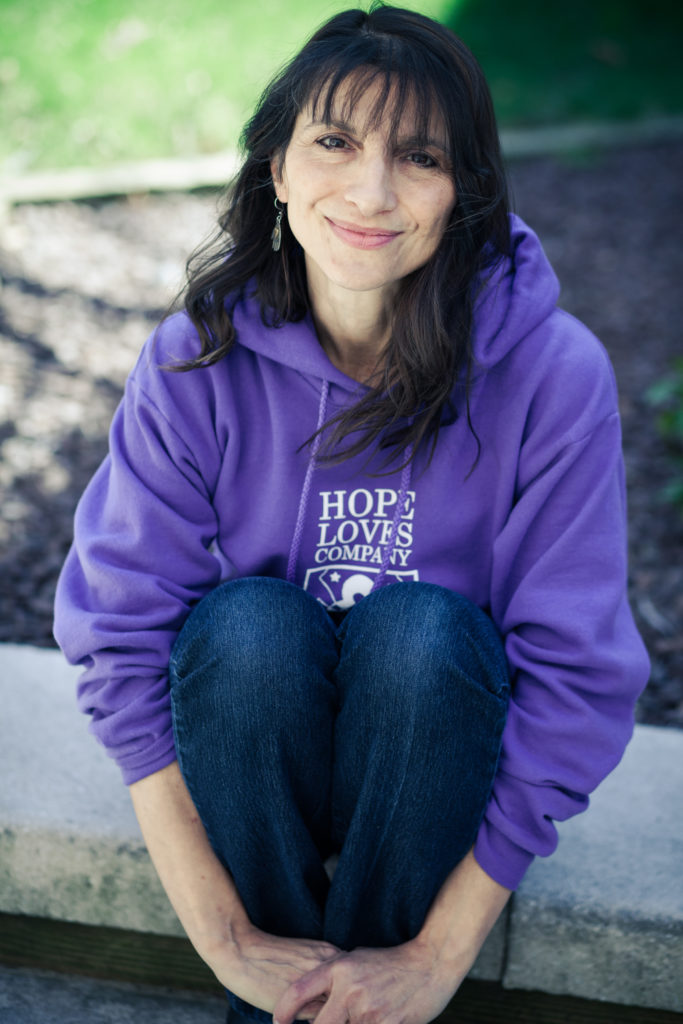 Jodi O'Donnell-Ames '88
Humanitarian Award
Shortly after graduating from TCNJ, Jodi O'Donnell-Ames' husband was diagnosed with ALS. However, she used this unfortunate event as inspiration to fuel her desire to help others who were dealing with similar issues. Struggling to care for both her husband and her 2-year-old daughter, O'Donnell-Ames founded the Hope Loves Company, the country's only non-profit organization dedicated to providing education and emotional support for children whose family members have been diagnosed with ALS. Since then, O'Donnell-Ames has also authored two books, Someone I Love Has ALS and The Stars That Shine. In 2015, People magazine named her a "Hero Among Us," and in 2017 she was featured on the cover of Real Woman magazine. O'Donnell-Ames has received several awards including the TIAA Difference Maker Award and the AFJ NJ Excellence in Philanthropy Award. She currently maintains an active role in her organization and travels the country speaking out about ALS.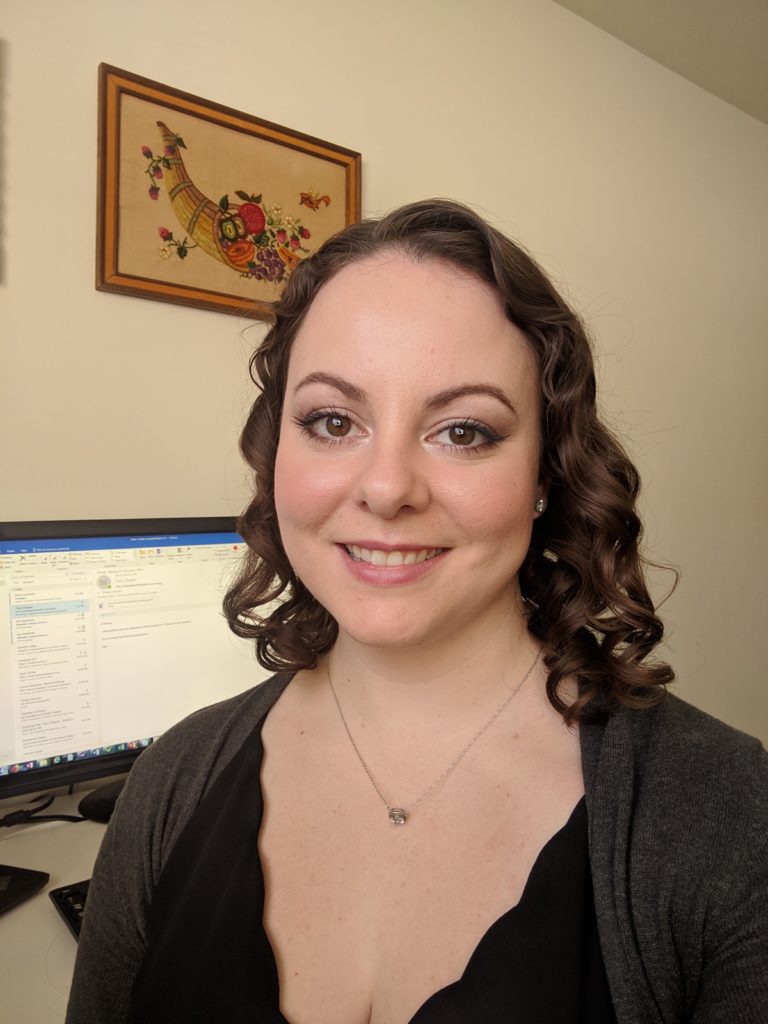 Kelsey F. VanGelder '11
Young Alumni Award
Kelsey F. VanGelder graduated from TCNJ with a BS in Chemistry, and went on to pursue her PhD in Organic Chemistry at the University of Pennsylvania. It was there that she served as the chair of Women in Chemistry and the Vice Chair for Research Students of the Graduate and Professional Assembly. She was also one of the co-founders of the Activities for Community Education in Science, which aims to get Philadelphia school children interested in science by allowing them to participate in hands-on science experiments at the University of Pennsylvania, working with real scientists in a professional lab setting. She is currently working as an investigator in the Chemical Development group at GlaxoSmithKline, where she leads a team of chemists developing a promising pancreatic cancer treatment that has been placed in clinical trials.
---
— Alexandra Mauriello '19