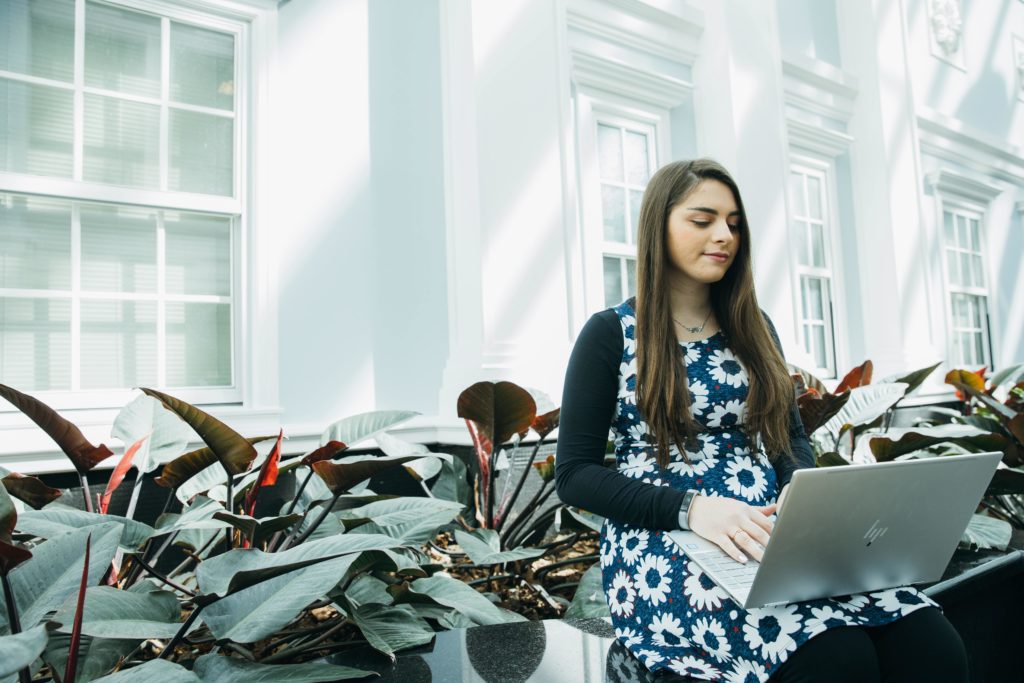 For most students, the end of the semester means crunch time, but for one TCNJ senior, it's all about procrastination — studying it, that is.
"I saw how prevalent procrastination was on a college campus, I saw how it was interfering with happiness and daily life," says psychology major Shira Pollack '19.
Working in the psychology department's Reactivity Lab during her junior year, Pollack launched an independent study to determine which comes first: bad moods or procrastination.
She asked 53 psych majors to keep mood journals for 10 days and found that while procrastination didn't lead to mood changes from day to day, bad moods begat more procrastination, and the effect worsened over time. A paper on the research is being considered for publication in the journal Anxiety, Stress, and Coping.
Pollack's findings suggested that students might be able to stanch procrastination by better regulating their emotions with self-help techniques like mindfulness meditation and journaling.
This year, she enlisted 257 students for a longitudinal study looking at the effects of daily "gratitude journaling" and found it helped in fending off procrastination and the rumination that precedes it.
"Things like gratitude can really shift your frame of mind to stay focused on task," says Pollack, who is finishing her honors thesis on the research and plans to submit it to a peer reviewed journal this summer. "It is the power of positive thinking and how that can reshape your life and your mind. It's a practice. It really is powerful if you choose it."
Psychology Professor Ashley Borders said Pollack's thesis project was the most impressive she'd seen in her 10 years at TCNJ.
"Shira is one of the strongest undergraduate researchers I have worked with," Borders says. The Psychology Department awarded Pollack its Outstanding Research Scholar Award in 2018.
Pollack says she is grateful for the mentorship. "Part of the reason I came to TCNJ was because I could do undergraduate research. It's a small school and you can develop a relationship with faculty," she says.
After graduation this month, Pollack will begin a PhD program in counseling psychology at the University at Buffalo. She hopes to be a counselor and continue with research.
---
— Patricia Alex