It was on a childhood fishing trip with her dad when, without hesitation, she picked up a snake with her bare hands, that Olivia Biluck first showed signs of having what it takes to be a vet.
"The snake bit me, and I just said, 'Look, Dad, a snake!'" says Biluck, a senior biology major. "Animals never scared me."
Not even wildebeests, as she recently discovered.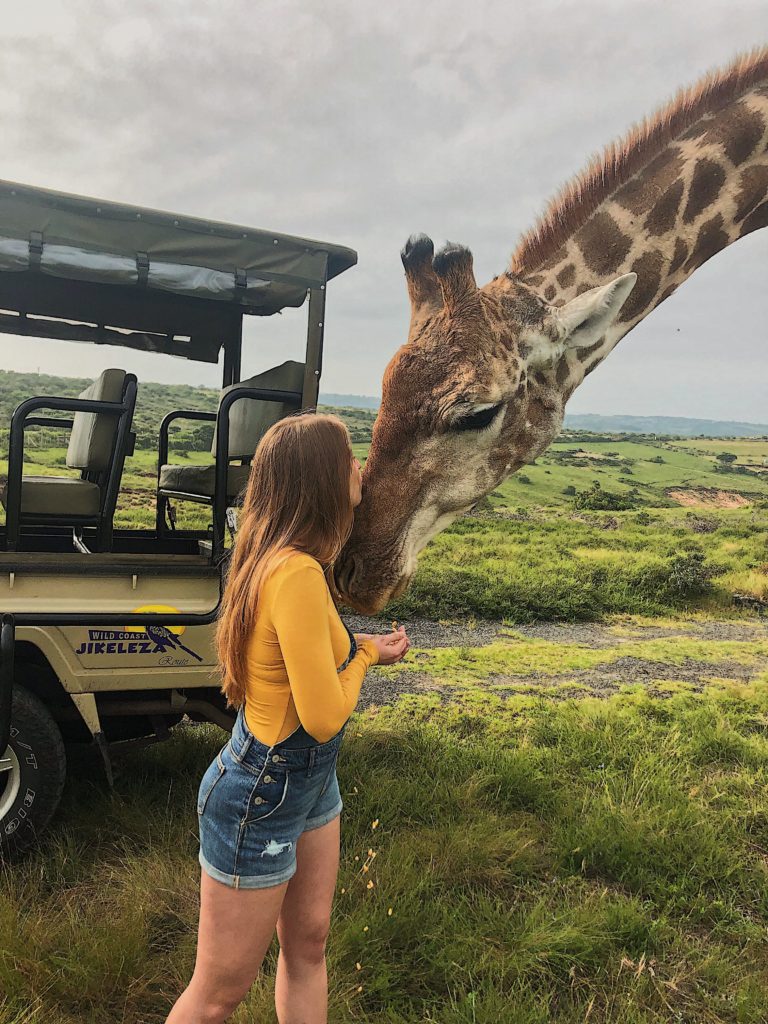 With the goal of veterinary school in mind, Biluck spent part of her summer 2019 in South Africa and joined up with Safari4u, a hands-on veterinary experience located in the small coastal village of Chintsa East.
While the majority of her work there was with local dogs, cats, and livestock in the town, she also worked with bigger animals like antelopes and wildebeests living on wild game preserves.
"We'd help dart the animals, put them in a trailer, and relocate them to another preserve, with the goal of maintaining the genetic diversity of the preserves and repopulating endangered species," she explains.
She also experienced a rescue mission involving a baby giraffe. "The mother had been killed, so the baby was very weak and dehydrated when we found him," she says. They moved the giraffe to a safer area away from predators and gave him fluids and formula to bring back his energy.
However, Biluck credits lab experiences with smaller organisms in professor Tracy Kress's course in the biology of eukaryotic cells with giving her the tools to succeed in these hands-on experiences with big game.
"Vets, like all medical professionals, have to have a firm grasp of the molecular processes that occur within the cells and tissues of organisms since many diseases have a molecular basis," says Kress.
"Dr. Kress has easily been the most supportive and uplifting professor I've met at TCNJ," says Biluck, who, upon returning from the safari, carried out genetic and molecular biology experiments in Kress's research lab as part of the Mentored Undergraduate Summer Program — a complete 180 from the work she'd done just a week earlier in South Africa.
Says Kress, "Olivia's work in my lab will provide her will skills that are applicable at all levels of biology, from the DNA to the whole organism."
Biluck is continuing her work in Kress's biology lab as part of her senior capstone.
"I am very lucky to be able to be a part of her lab and explore my love for biology before I head to vet school," Biluck says.
---
— Sarah Voorhees '20 and Emily Dodd