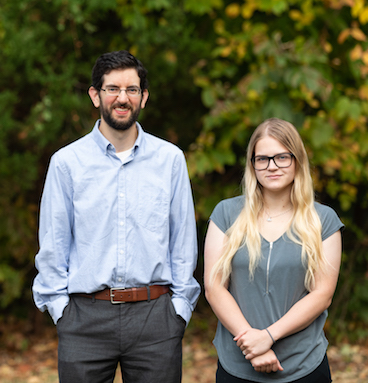 How many pushups does it take to become a police officer?
That's a harder question than it seems, as some TCNJ criminology students discovered when they started asking last spring, and the answers they found were newsworthy enough to land on the front page of USA Today.
They learned there's no one answer, and it may depend on what state you're doing the pushups in — it's a particularly hard standard to meet if you're a woman in New Jersey.
The project started after David Mazeika, professor of criminology, invited Asbury Park Press reporter Andrew Ford to speak to students about an ambitious Press investigation into police misconduct in New Jersey. Ford was interested in looking next at fitness tests for New Jersey police recruits. After a rule change shortening the amount of time for retests, female recruits were failing the test at an alarmingly higher rate than before. What were the fitness standards in other states?
The students started collecting data from across the nation. "You see how hard it can be for a New Jersey woman, and it just seems unfair that in Oregon you can pass it but here you can't," says student researcher Daryl Hoehne '20.
They shared their findings with Ford, and were credited in the story that was published first in the Press in August, then in USA Today — and that has since spurred New Jersey officials to take another look at the state's fitness standards.
"It's particularly rewarding because the work actually appears to be affecting policy, which is different from a lot of academic work," says Mazeika.
---
— Kevin Coyne for TCNJ Magazine