For over 30 years, children's television pioneer Fred Rogers welcomed children into his world of make-believe. Mister Rogers' Neighborhood, which aired from 1968 to 2001, leveraged the power of new media to create educational programs for children.
While A Beautiful Day in the Neighborhood starring Tom Hanks as Mister Rogers debuts on big screens this weekend, TCNJ students and faculty have been studying America's neighbor since fall 2018.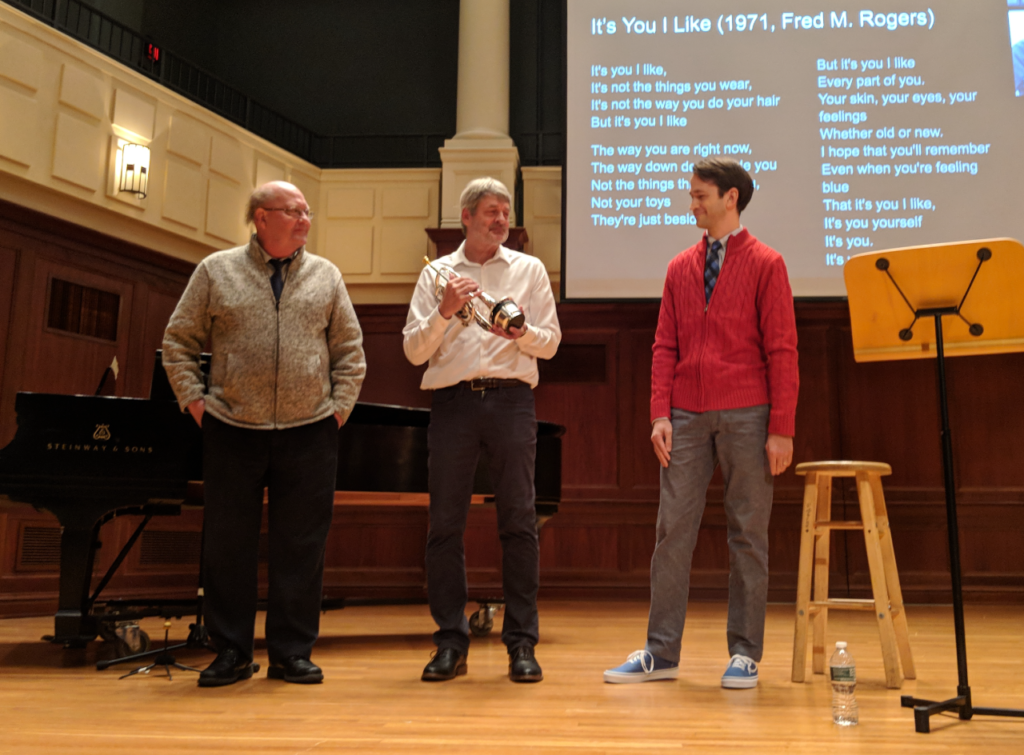 In TCNJ's Department of Interactive Multimedia, professor Warren Buckleitner teaches lessons learned from the program and its creator in his topics course, "The Methods of Fred Rogers."
"The course has parallel strands — the history of Fred and mass communications, and the challenge of 'making goodness attractive' in the age of things like YouTube and social media," he says.
Buckleitner, who is internationally recognized for his expertise in the design of new media for children and serves as a senior fellow at the Fred Rogers Center at St. Vincent College, says that Rogers is still relevant today to TCNJ students, though many of them have never seen the show.
"It's amazingly easy to map his guiding principles — empathy, respect, and authenticity — onto today's media products," he says, noting that shows like the newly revamped Blues Clues intentionally replicate Rogers' pacing and language use and aim to talk to children in an open, honest, and respectful way.
And Buckleitner says Mister Rogers' Neighborhood had — and continues to have — a profound impact on children's television.
"It was a pioneering program that launched at the dawn of television, proving that it is possible to use mass media to convey messages of human comfort along with learning," he says. "While it was a children's program, it never talked down to children or sugar coated hard issues."
With so much negative discourse in today's society, Buckleitner says, "We could all use a little kindness from Fred."
Read more from TCNJ Magazine: "10 things you need to know about … Mr. Rogers." 
---
— Emily W. Dodd ' 03 with reporting by Sarah Voorhees '20