Before she even began classes at TCNJ, Snehi Mukkamalla '23 had a list of what courses she needed to take each year to be ready for medical school and what clubs she needed to join to pad her grad school application. In her head she drew a picture of the perfect TCNJ student: they wore ambassador T-shirts, were very involved in campus, and held leadership positions. It's who she strove to be.
But when Mukkamalla changed her pre-med track to law her junior year, she was so stressed about her decision that she broke out into stress hives.
"The mindset for students today is that at the age of 18, we need to have our whole lives figured out," Mukkamalla says. "And with all that pressure, we think if we mess up once, we're not going to find our way."
She opened up to some friends about how she was feeling and found they were experiencing the same things. She even spoke to one of those "perfect" TCNJ students and discovered that the student had also switched majors and faced her own challenges and failures before thriving in her senior year.
While there are other mental health organizations on campus, Mukkamalla decided to launch one that would specifically focus on this idea of perfection and the fear of failure. The result is Press PAWS, a joint initiative between TCNJ Student Government and Student Affairs that is working to help students reflect on and embrace setbacks. These challenges can relate to academics, but also extend to not making an athletic team or having trouble making friends.
Peer-to-peer mentorship is a key component of Press PAWS, and the group recruits representatives from different areas of campus including athletics, student government, and residential education. The organization hosts workshops and events where first-year students can talk with these upperclassmen and learn more about success, failure, and self care.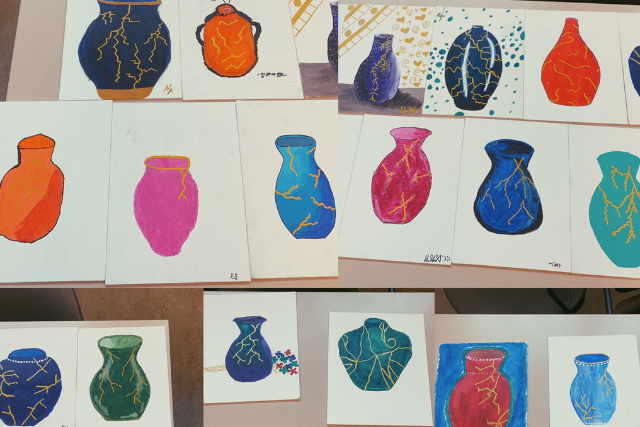 Much of the organization's focus is on redefining failure as a way to experience growth. Last year, the group's first event featured their own spin on Kintsugi, the Japanese art of repairing broken pottery by mending the areas with gold. Participants took a template of a vase, drew cracks and wrote in some of their personal imperfections. Then they traced over the cracks with gold paint. During finals, Press PAWS representatives went around campus with a white board where students could write down a failure they recently faced and how they were able to grow from that experience.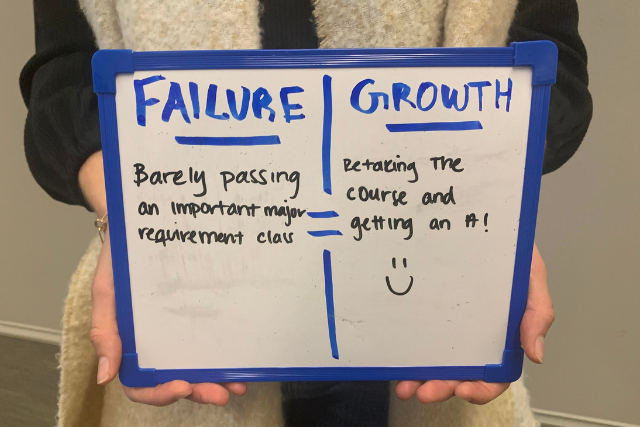 As Mukkamalla prepares to graduate in the spring, her last few months on campus will be spent helping grow the organization's impact. In the future, Mukkamalla hopes Press PAWS will include alumni, as well as reach out to more minority communities on campus.
"I think every higher education institution should have a program like this," says Mukkamalla. "Students need to know it's ok to slow down and sit with their failures. Redefining those setbacks, learning to accept them, and moving forward are skills we all need for our future."
Check out presspaws.tcnj.edu and follow them on Instagram to learn more and get involved.
---
— Kelley Freund