The College of New Jersey will bolster its efforts to increase diversity in the teaching professions and recruit more teachers of color with the help of a five-year, $1.8 million grant from the U.S. Department of Education.
The effort aims to address a report from The National Center for Education Statistics which shows that 80 percent of K-12 U.S. public school teachers are white women.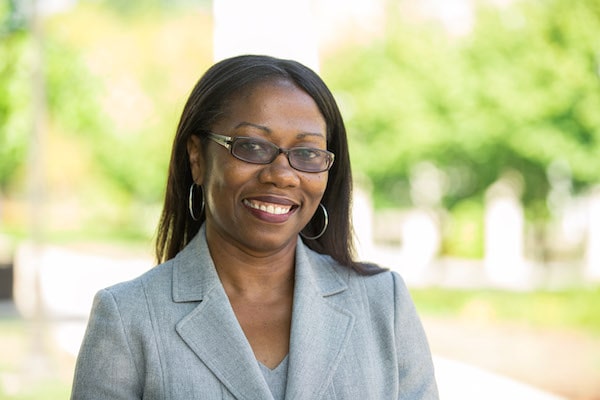 "There is a disproportionate number of teachers of color compared to students of color in classrooms across this country, especially in high-need, urban schools," said Salika Lawrence, professor and Campbell Endowed Chair of Urban Education at TCNJ. "This program is intentionally targeting the recruitment of black and brown teachers into urban schools to address that gap."
Lawrence will be principal investigator on the grant, along with co-principal investigator Shamaine Bertrand, an associate professor at TCNJ.
Through the DOE's Residents for Innovation in Urban Schools and Student Empowerment program, TCNJ's School of Education will develop partnerships with four New Jersey school districts to execute the grant.
An annual cohort of 10 candidates of color, who hold a bachelor's degrees in a content area, will be recruited for a one-year residency program to earn their teaching certificates and gain classroom experience in a partnering district.
TCNJ will work with the Burlington City School District to launch the program this year and then will partner with school districts in Ewing Township, Hamilton, and Trenton —all members of the college's Professional Development School Network — as the program progresses.
The hope is that young teaching professionals of color will imbed themselves into communities to teach and a pipeline with consistent retention will evolve over time. ­­­
"Students need representation and thrive when they are able to see themselves in the person standing in front of the classroom," Lawrence said. "­­We want this program to serve as a model for how institutions of higher education can foster a love of teaching but also work strategically within communities to address needs."
The grant also will provide stipends and assist with the costs of certification for participants to offset the financial burdens that teachers face on their career paths.
"The financial component is one of the huge barriers to recruiting," Lawrence said. "Being able to offer some financial resources is important and will offer an incentive to increase participation."
Lawrence also wants to help inspire a new generation of teachers who will experience the joy and fulfillment that teaching can offer.
"We have to do more as a culture to celebrate teachers and focus on the richness of possibilities of teaching," she said. "We can all remember those teachers who had such a profound impact on our lives."
---
— Luke Sacks