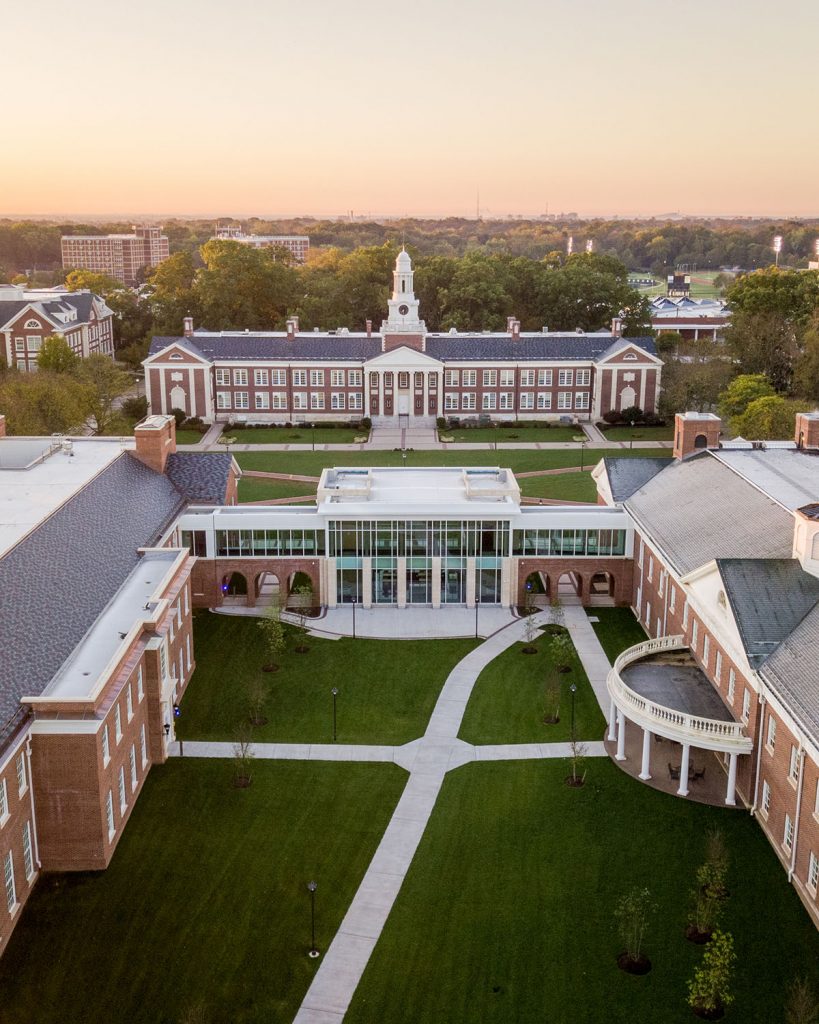 With the first phase of TCNJ's new complex for science, technology, engineering, and math now complete, the most striking feature is what's missing: Walls.  Like a modern house with an open floor plan, laboratories flow into design studios so students can conceptualize, build, analyze, and experiment without disruption.
"Previously, students in the same lab class would be in different rooms or even different floors depending on what they were working on," says Donald Hirsh, chair of the chemistry department. "Now, they can do instrumentation, experimentation, and analysis, all in one central space."
Classrooms' only boundaries now are glass, allowing passersby to look in and feel part of multiple sciences. Lounges and open workspaces throughout the buildings mash up disciplines and encourage cross collaboration.
Phase I projects include the new 89,000-square-foot STEM Building, the home of mechanical and biomedical engineering and the Department of Computer Science; a 26,000-square-foot chemistry addition; and the Forum, a two-story, see-through space that connects the new STEM Building to the existing Biology Building.
State-of-the-art technology in the $76 million complex includes: a biomedical engineering lab with facilities designed for work with human tissues and cells, a first for the college; a thermo-fluids lab with a 1,000-gallon water tank; and a high-performance scientific computer cluster, which will allow students and faculty to store data-rich information and simulations.
The New Jersey Building Our Future Bond contributed $40 million to the project. An additional $1 million came from the New Jersey Higher Education Technology Infrastructure Fund and the balance through a variety of sources, including philanthropy.
The complex sits between Quimby's Prairie and Lake Ceva. Not only has it changed the landscape of the heart of campus, but it is transforming learning and prepping TCNJ graduates for the demands of today's STEM economy.
"This space allows students to engage and interrogate the world through science," says Jeffrey Osborn, dean of the School of Science. "The collaborative, research-intensive environment will give our undergraduates an edge. They will leave here and hit the ground running."
—Kara Pothier